Realistic drawing is a learnable skill. Everyone can drastically improve their drawing skills with proper instruction and practice.
If you have ever wondered: "How do I learn to draw? Where do I start? What do I practice? How do I practice it? And in what order?" Then you are in the right place!
Drawing Decoded is a curriculum that builds progressively from beginner to advanced. It's being designed to take you from 'never having drawn before' to 'freely and enjoyably drawing what you see'.
To learn to draw, we must:


Know what to learn, and in what order (because trying to grasp advanced skills and concepts before you have foundational skills doesn't work, no matter what you're trying to learn!)


Be taught essential drawing concepts and techniques


Be shown effective exercises to practice, and then


Practice regularly and consistently.

In Drawing Decoded, I take care of points one to three, so that all you need to do is enjoy learning new skills and concepts while practicing consistently.

Let's take the guesswork out of what to do or practice next, so that you can focus on the lessons and on your improvement. Build the foundational skills, techniques and knowledge to confidently face advanced drawing subjects like the figure and portrait.

A Preview Video of Drawing Decoded
Features of Drawing Decoded:


Easy-to-follow, step-by-step video lessons progress from beginner to advanced


A clear curriculum streamlines the learning process (or, pick and choose your lessons!)


Detailed drawing demonstrations clarify the drawing process and techniques


New lessons are added monthly


Animations simplify complex drawing concepts



Encouraging 'Mindset Minutes' segments help develop a productive mindset for efficient learning





Work through the courses at your own pace



What's included?
There are currently 21 modules in the Drawing Decoded curriculum, which you have instant access to when you enroll.
Drawing Decoded is also my 'drawing lab' where I develop courses, adding new lessons every month. Each module is between 6 and 12 lessons (about 98% or 99% are video lessons, with the occasional text-based lesson).
When you sign up, you can either:

Choose the course you want to take

Or focus on the Drawing Decoded curriculum, where all the courses are weaved together, so you know where to start, and in what order to practice the exercises!

Courses included in Drawing Decoded:
*Some of these courses are still being developed!*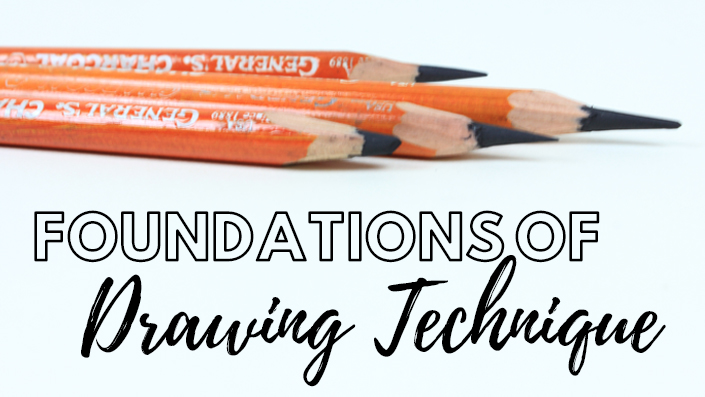 Foundations of Drawing Technique

A one-module course providing foundational, technical skills needed for realistic drawing.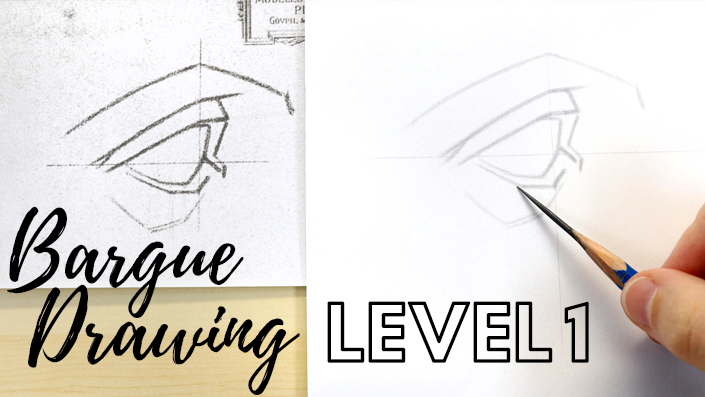 Bargue Drawing Level 1

Learn 10 accuracy and measurement techniques, train your eye and perceptual skills, gain confidence in the initial stages of the drawing process, and start learning portrait anatomy!


Accuracy, Measurement & Block-In Strategies

Learn block-in strategies for drawing different subjects from photography and life, & methods of accuracy and measurement. *This course is being developed.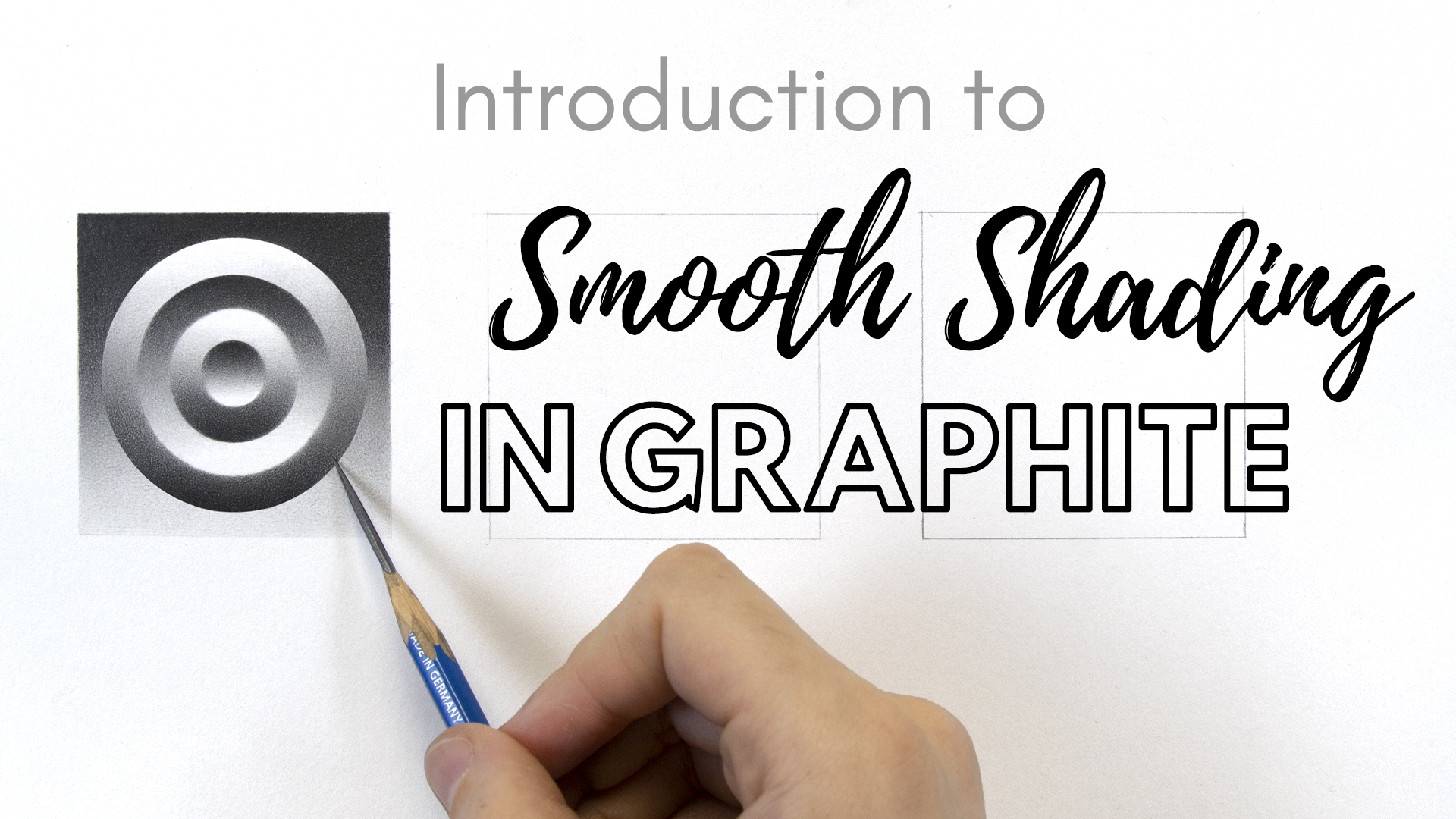 Smooth Shading in Graphite

Acquire the technical skills, modes of seeing and knowledge needed for smooth, realistic shading in this 5-module course.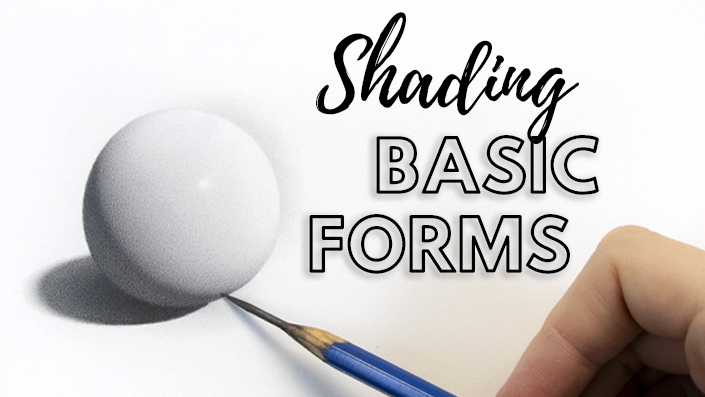 Shading Basic Forms in Graphite

All complex forms are a combination of basic forms. We learn to shade basic forms so that we can successfully shade the complex ones!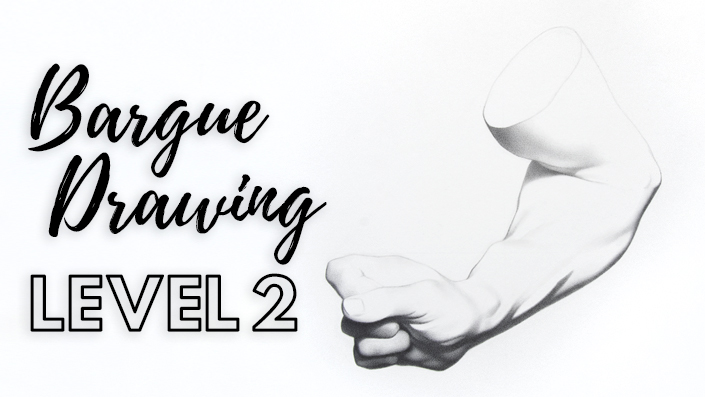 Bargue Drawing Level 2

Learn the rest of the stages of the drawing process as you draw more advanced Bargue plates, and practice linking them together smoothly.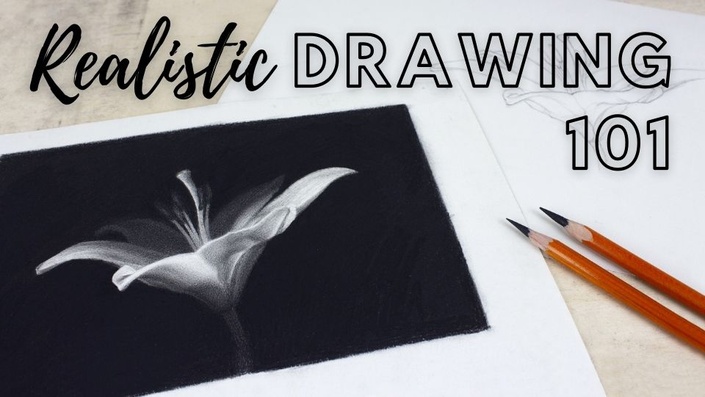 Realistic Drawing 101

An overview of the drawing process, where you draw the flower above with me, step by step, in charcoal.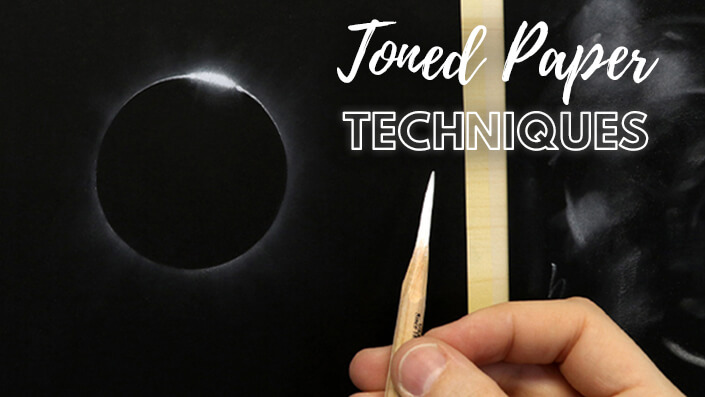 Toned Paper Techniques:

Learn to use white pencils on black paper to create dramatic drawings. This course is still in progress - more toned paper techniques will be added over time.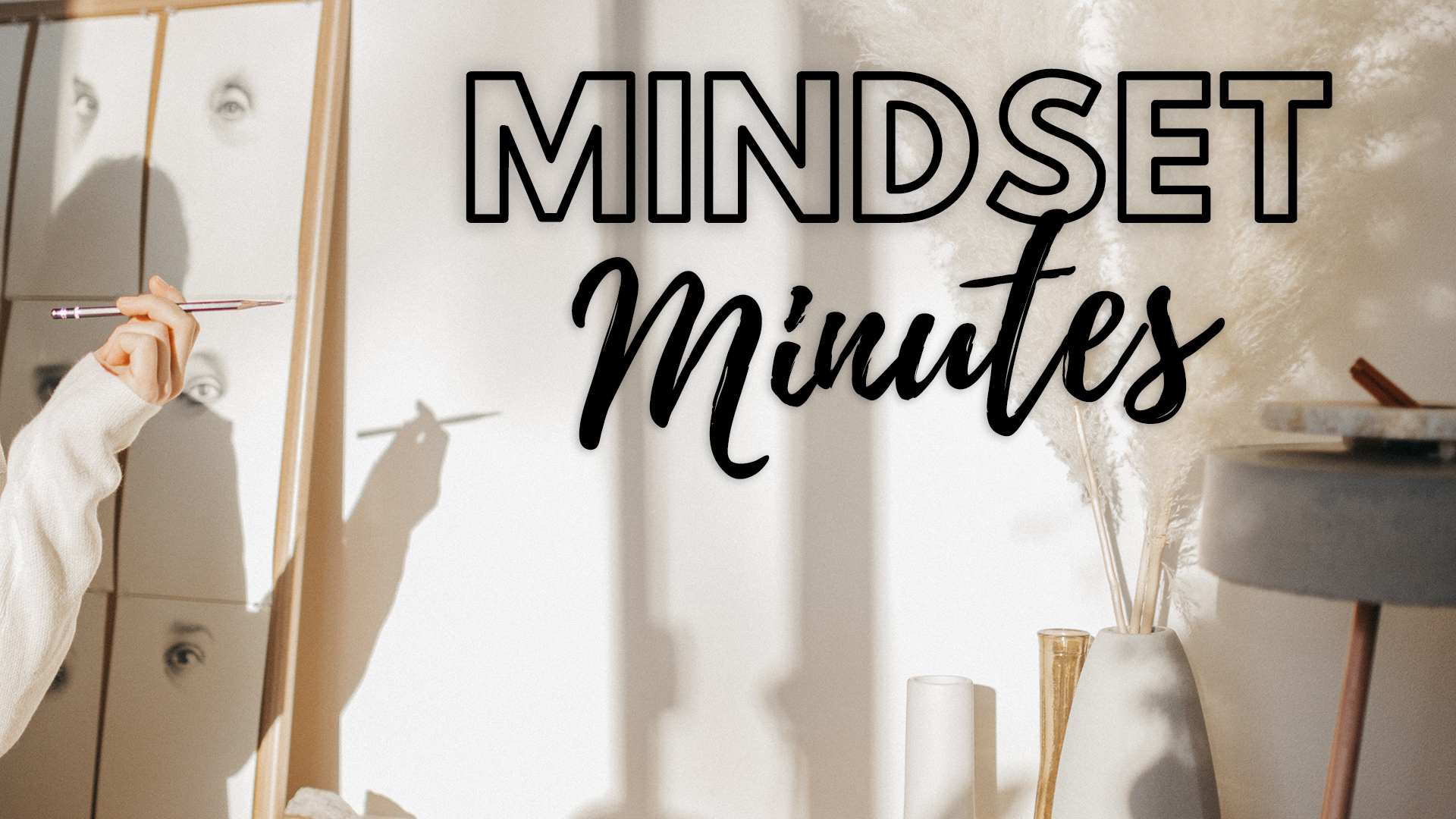 Mindset Minutes

Develop a productive mindset while learning how to draw: because our mindset is often the biggest challenge when learning a new skill!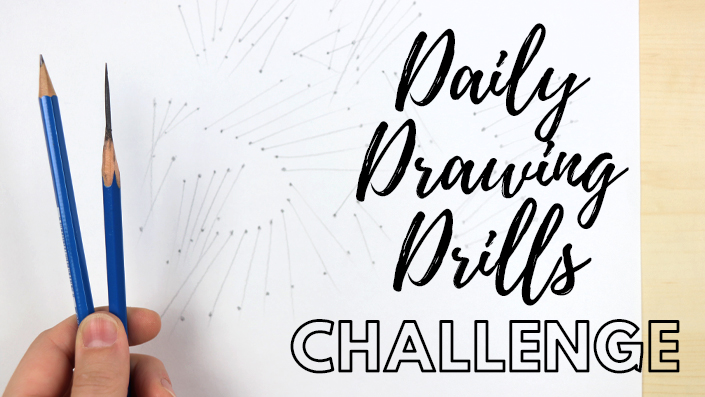 Daily Drawing Drills Challenge

In this challenge, we will improve dexterity, control and drawing technique with short daily exercises. Starts November 1!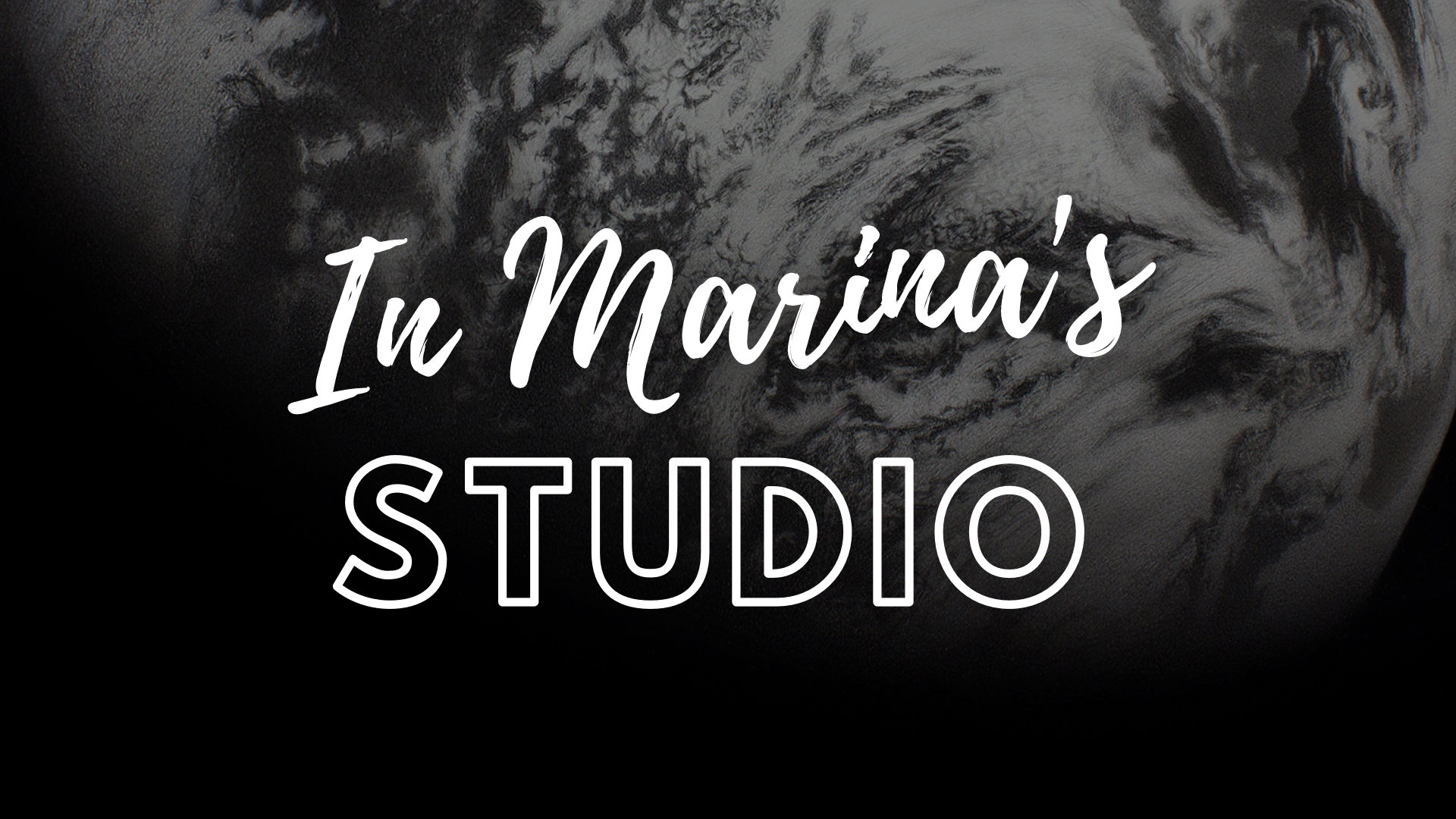 In Marina's Studio

Insights from my own creative studio practice and career.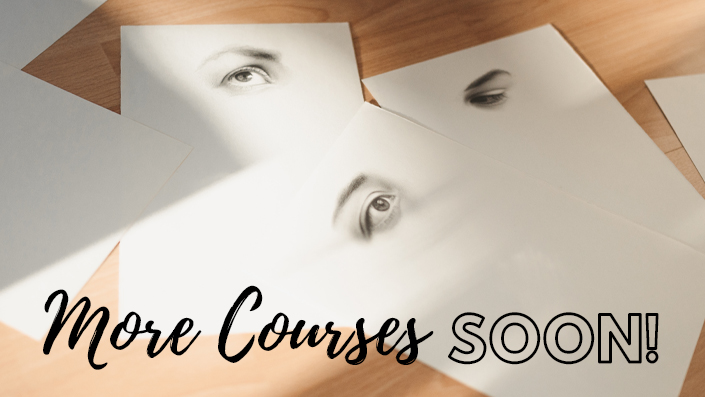 More Courses Soon!

More courses are being developed, and new lessons are added to Drawing Decoded monthly!



New!

Daily Drawing Drills Challenge: Starts Nov. 1
14 Days, 10 - 15 minutes per day

In this challenge, we will gain pencil control and dexterity, work on our hand/eye coordination, technical skill, and even some block-in strategies.

Group Drawing Critique: Nov. 19
Submit a drawing for a live, online, group critique! Learn from my suggestions for your drawing and from my reviews of other students' drawings.

Who this program is for:


This membership is for you if ...


You're a beginner looking to start drawing ('nervous beginners' are welcome!)


Or, you have drawing experience but want to fill in some gaps in your foundational drawing knowledge and skillset


You sometimes think, "I can't draw," or "I have no artistic talent," but still want to draw!


You want to learn realistic (representational) drawing specifically


You enjoy my teaching and/or drawing style


You would happily put in the necessary hours of practice if only someone would tell you what and how to practice!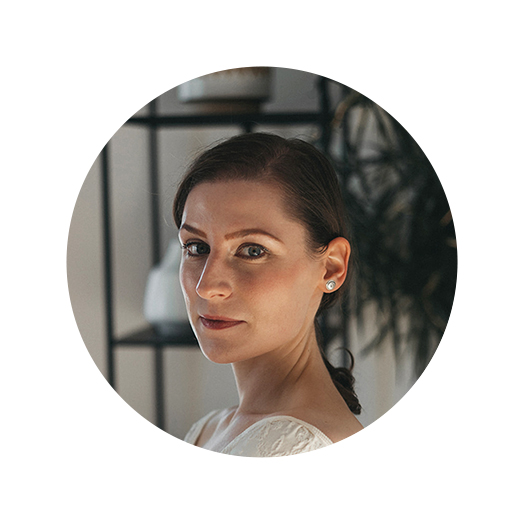 Who You'll Be Learning From
Hi there! My name is Marina Fridman.
I'm a professional visual artist, arts educator,
and author of The Drawing Source.

In my creative practice these days, I create 'drawing installations': large-scale drawings that transform a space, such as the one below. (Yes, entirely hand-drawn using charcoal on white paper!)



Below: finishing a drawing of Charon, Pluto's largest moon (timelapse video)
Marina Fridman (BFA, MFA) is a visual artist, arts educator, and author (or Drawing Source'ress!) of The Drawing Source.
As an educator of visual arts, Marina held a Tenure-Track Instructor position at Northwestern Polytechnic in Alberta, Canada before leaving to focus on developing The Drawing Source. She immensely enjoys distilling complex drawing concepts into steps that are easy to understand and put into practice, and considers herself successful when her students increase both their skills and their enjoyment of the drawing process.
Marina holds a Master of Fine Arts Degree in Sculpture and Dimensional Studies from Alfred University, and a Bachelor of Fine Arts Degree from the Pennsylvania Academy of Fine Arts.
She is a three-time recipient of the prestigious Elizabeth Greenshields Foundation Grant, an Edmonton Arts Council Grant in 2021, a Canada Council for the Arts Grant in 2020, the Manifest ONE Prize in 2019, and an Honorable Mention in the International Sculpture Center's Outstanding Student Achievement in Contemporary Sculpture Award in 2018.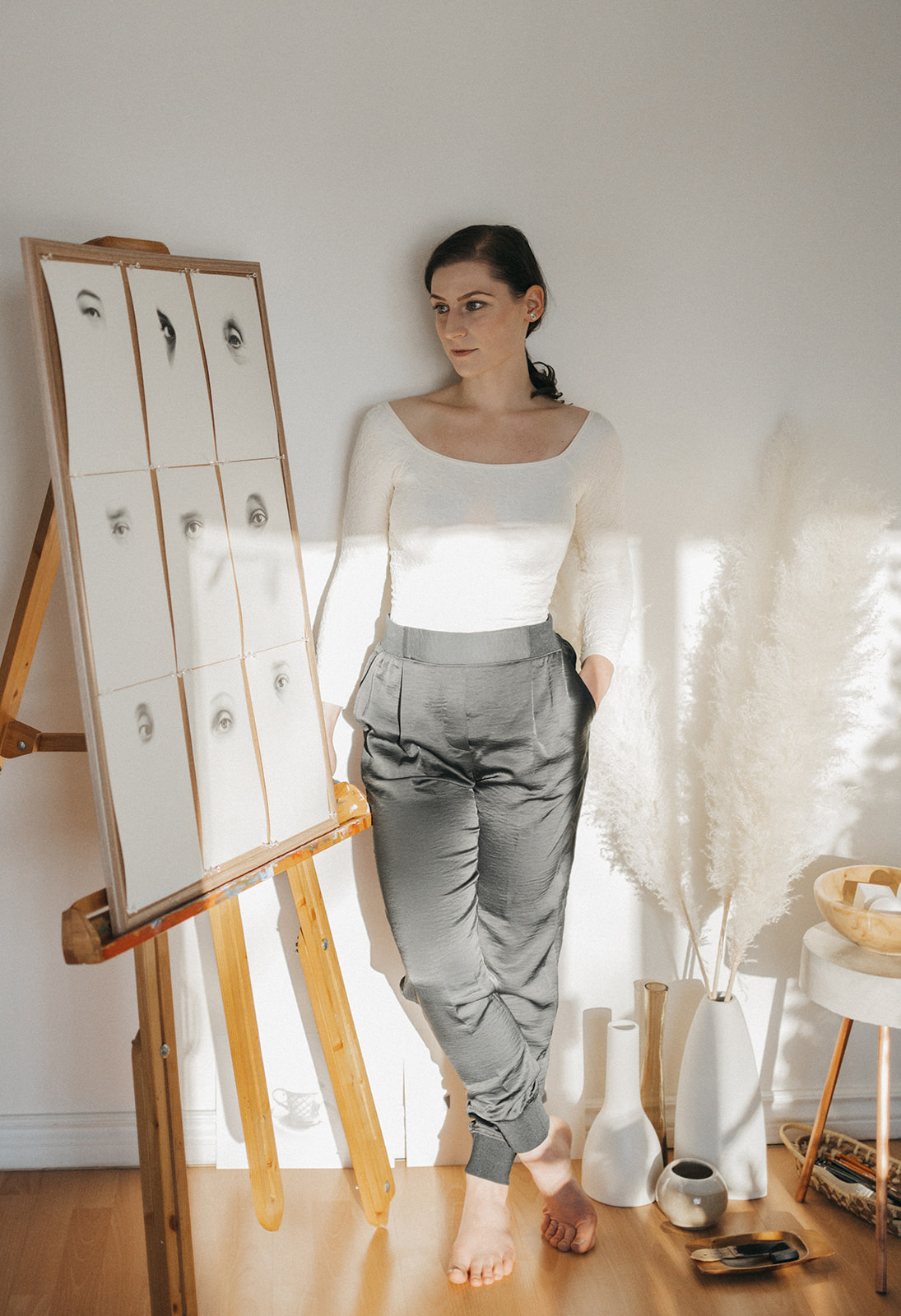 She has been awarded residencies at MacDowell, the I-Park Foundation, the Vermont Studio Center, the League Residency at Vyt, the Creative Practices Institute, the Manifest Gallery, the Boreal Electroacoustic Music Society (BEAMS) Residency in Estonia, and the invitational ArtBnB Jerusalem Residency.
Marina's work has been published by Hi-Fructose Magazine (online), Booooooom, Art in America, ACS Magazine, Drawing Discourse, the Manifest International Drawing Annual, Foundations of Drawing (Random House), North Light Books' Art Journey, and Strokes of Genius, to name a few. Her works have been exhibited and collected in the US, Canada, and Israel.


My work has been featured in:

Why learn from me?
I certainly had to learn how to draw, and I've been where you are in your drawing journey!
Below are examples of my own drawing progress.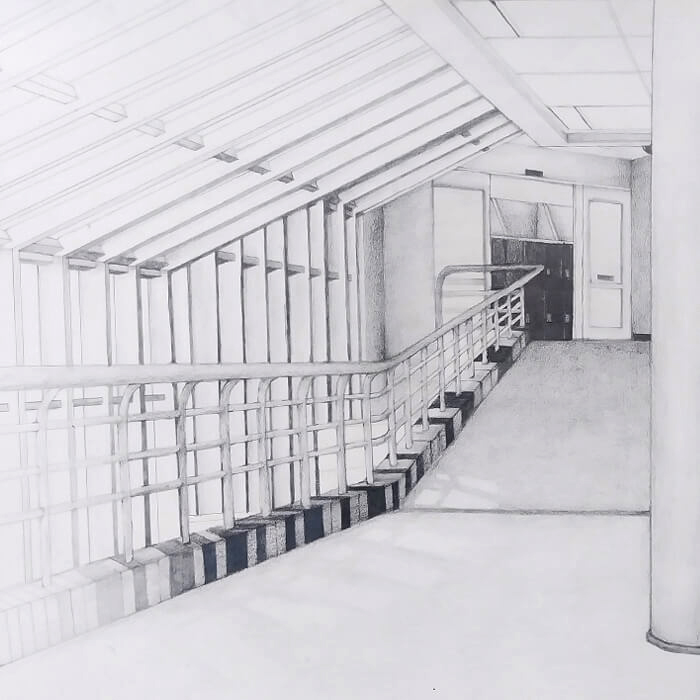 By Faith S.
(Detail of charcoal drawing)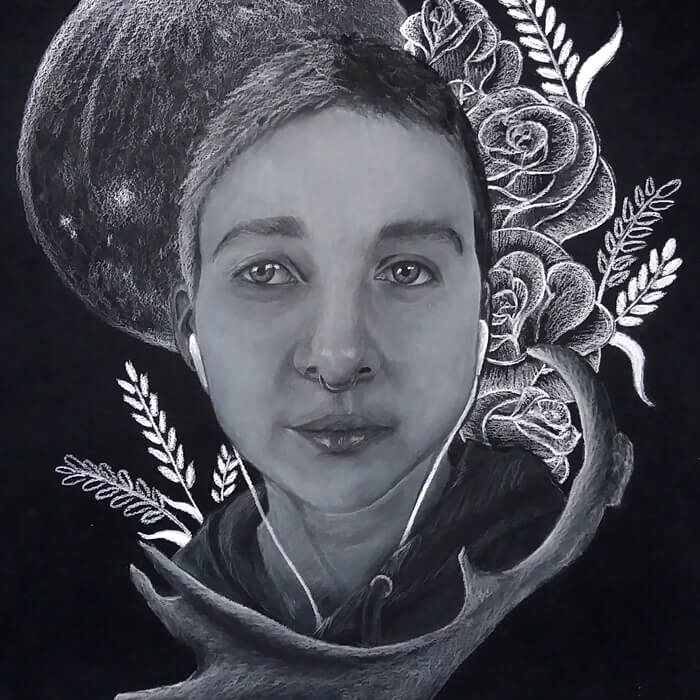 By Matthew S.
(Detail of charcoal drawing)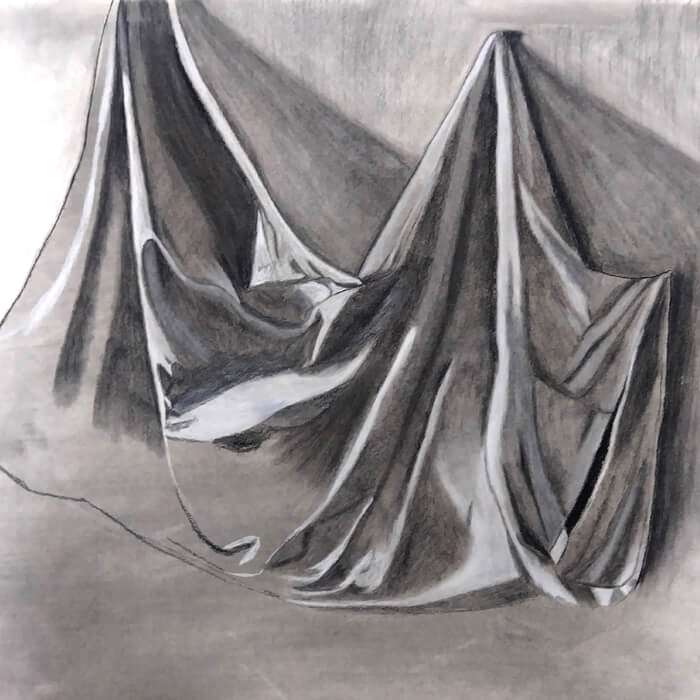 By Brittany C.
(Detail of charcoal drawing)
Frequently Asked Questions

Is this only for beginners?
Currently, the program is best for beginners, intermediate students who want to fill in some gaps in their drawing knowledge or skills, and students who are interested in the specific courses included in Drawing Decoded.
​The lessons are progressive, gradually become more advanced, and building on the previous ones.


What is the time commitment?
This is a self-paced program. You are welcome to work through the lessons at your own pace and at your convenience.


Do I have to go through the lessons in the order you recommend?
Not at all! If you are a beginner, there is a suggested curriculum that lays out the lessons in the order I would move through them. However, if you are more experienced and know what you want or need to learn, you're welcome to work through the lessons in whatever order you choose. You have access to all included courses as soon as you become a member.


What is Bargue drawing?

The Charles Bargue drawing method involves drawing from prints of plaster casts. It is a very methodical exercise that allows students to learn the stages of the drawing process, methods of measurement, to train their eye and perceptual skills, and to control their pencil.
It's particularly excellent if you are a nervous beginner (or think that you can't learn to draw!) as it is much less intimidating to draw 'from the flat' (from a copy) than from life when first getting started.
However, because Bargue drawing is a tool for honing one's eye and shading/rendering abilities, it's a great exercise for intermediate students as well.


​
Will we only be drawing Bargue copies?
Not at all! We start with Bargue drawing and a variety of other exercises, using them as thorough and rigorous exercises to introduce various drawing concepts and techniques.
We will then transition to drawing from life, which should be considerably easier once we have developed a more sensitive eye, learned various methods of measurement and construction, and are comfortable with our drawing tools and techniques.


​
Can I ask questions inside the Membership, or have drawings critiqued?
This is primarily a self-study program, but I will be testing the first group critique inside the membership in November 2023! You will be able to submit a drawing for critique, which will happen live online. Outside of the group critique format, you can book individual critiques here.


What is the cancellation policy?
You can cancel at any time. Your membership will auto-renew monthly until you cancel.


Can I access the content once I have cancelled?
No, the membership works like a Netflix subscription: you have access to all of the content while you are a member, and course access is revoked upon cancellation.