Realistic drawing is a learnable skill. Everyone can drastically improve their drawing skills with proper instruction and practice.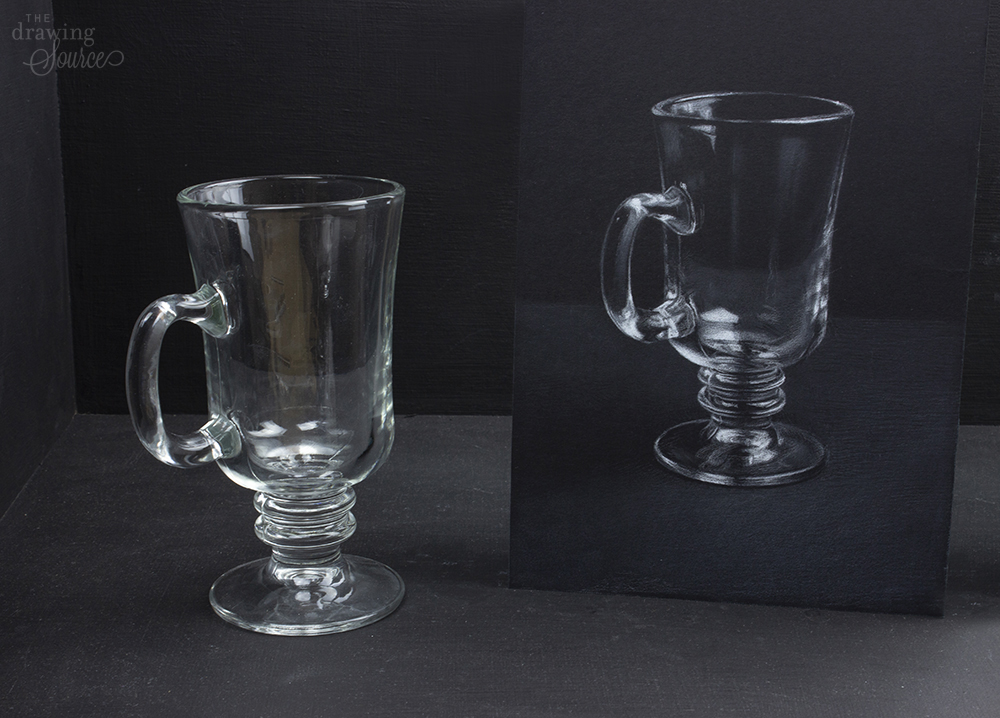 How does one learn to draw?
Where do you start? What do you practice? How do you practice it? In what order? And for how long?
Drawing Decoded will answer these very questions!
Starting November 15, I will be adding monthly lessons to a drawing curriculum designed to take you from 'never having drawn before' to 'freely and enjoyably drawing what you see.'
The lessons are pre-recorded, so you can work through them at your own pace.
Let's take the guesswork out of what to do or practice next so that you can focus on the lessons and on your improvement.
Build the necessary foundational skills, techniques and knowledge to confidently face advanced drawing subjects like the figure and portrait.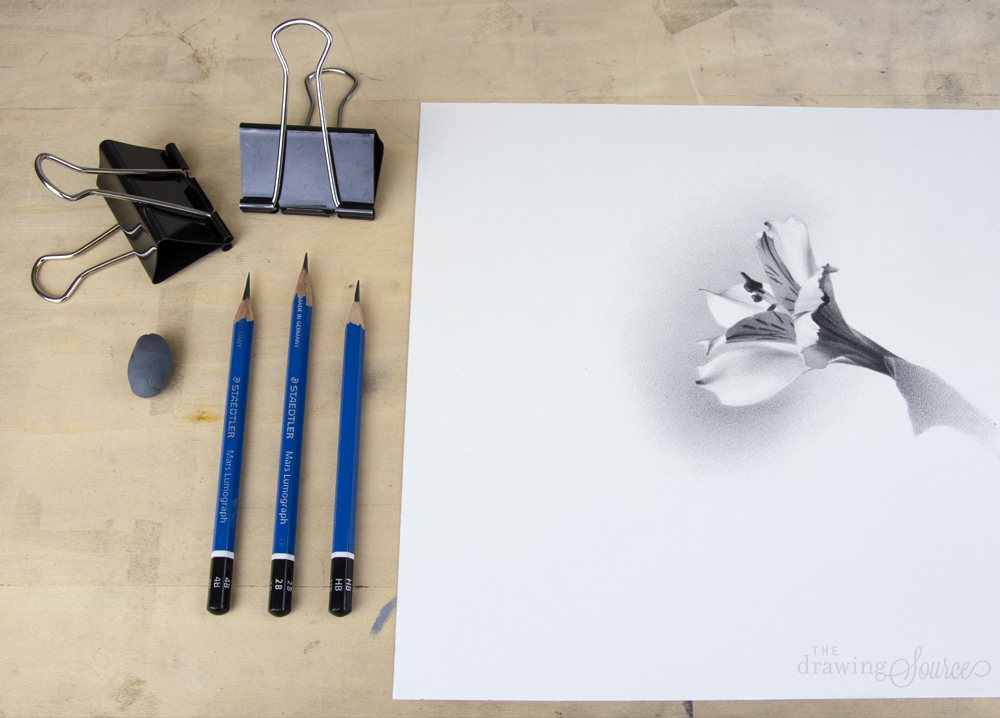 My drawing improvement from 2007 to 2010
Let's take the guesswork out of learning to draw with a clear, easy to follow, step-by-step curriculum!
Drawing Decoded streamlines the process of learning how to draw.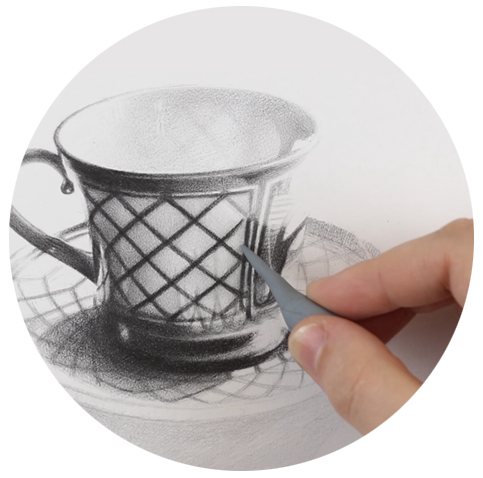 Avoid overwhelm with easy-to-follow, step-by-step video lessons and a clear curriculum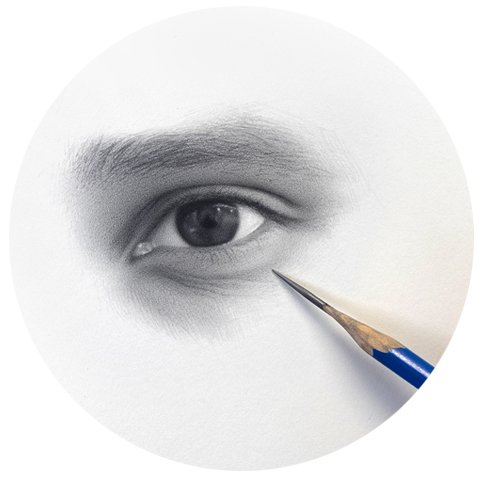 Watch detailed drawing demonstrations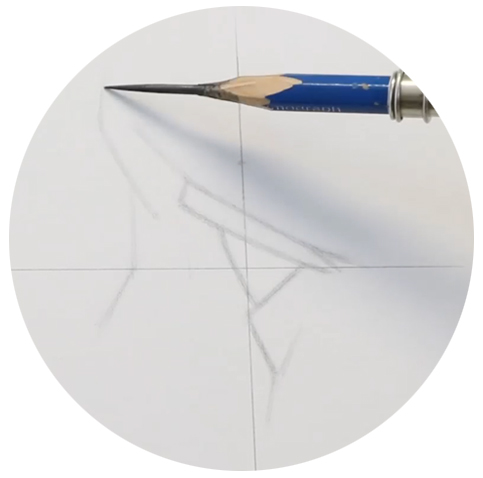 Practice several drawing exercises added monthly (at least 30 minutes of lessons)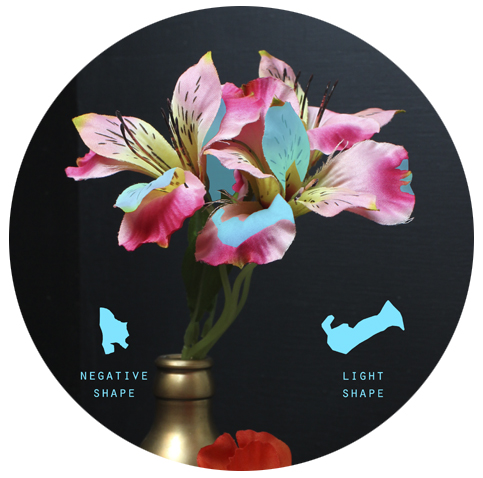 Animations simplify and clarify drawing concepts and techniques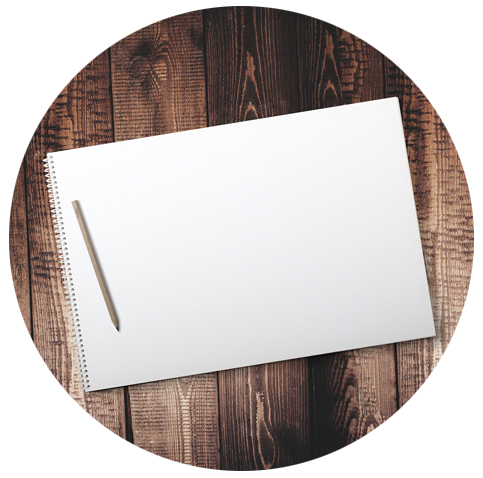 Listen to encouraging, monthly 'Mindset Minutes' segments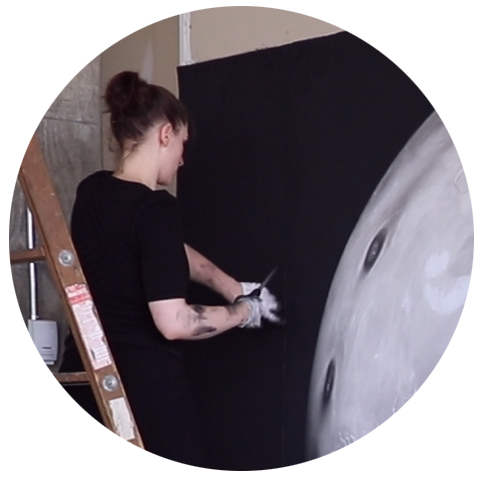 Follow along as I prepare my next immersive drawing installation!
From Frustration to Clarity, Enjoyment and Improved Drawings
A common scenario often occurs when students first start drawing.
They begin with the portrait or figure, quickly start thinking:
"I haven't a clue where to start.
This is looking terrrrible.
I'm no good at this – drawing must only be for those with innate talent and creativity.
I'll never be able to do this."
Aaand that's the end of that, most unfortunately. However ...
What's often not mentioned to beginners is how advanced portrait and figure drawing actually is!
I've recently started using this analogy:
Jumping into portrait drawing as a complete beginner is like walking into the gym for the first time and trying to deadlift 300 pounds.
Even if you don't go to the gym, it makes sense that you would spend considerable time developing your strength and proper lifting technique, slowly progressing from a lighter weight to a progressively heavier one before trying to deadlift 300 pounds, right?
Well … drawing is similar!
To successfully draw a realistic portrait or figure (both advanced, 'heavy-weight' subject matters), foundational skills and knowledge need to be developed first. For example, knowledge of the drawing process and how to move through it efficiently, drawing technique, essential drawing concepts, not to mention the construction and anatomy of the figure and portrait, to name a few.
So, if you haven't drawn much before and find yourself attempting a portrait, it makes sense why thoughts such as, "This is impossible. Drawing must only be for those with innate talent," might creep in!
If you have ever felt that discouragement, I'm sorry that nobody told you that you were metaphorically trying to deadlift 300 pounds!
I'm (now!) here to tell you that you're simply missing some of the foundational knowledge and skills that will make portrait drawing not only possible, but enjoyable.
Let's get started!
This membership is for you if ...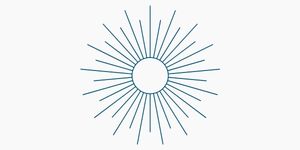 You are a beginner looking to start drawing ('nervous beginners' are welcome!)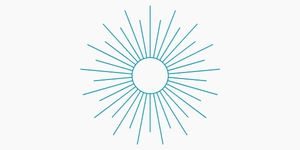 You sometimes think, "I can't draw," or "I have no artistic talent," but still want to draw!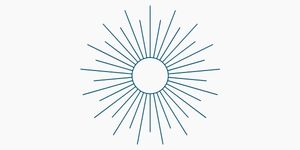 You want to learn realistic (representational) drawing specifically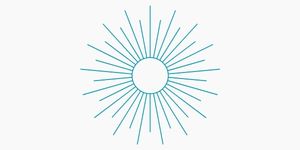 You enjoy my teaching and/or drawing style.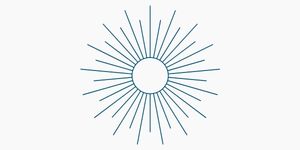 You have some drawing experience, but your drawings don't quite resemble your drawing subjects. You want to fill in some of the gaps in your foundational drawing knowledge, and refine your skills.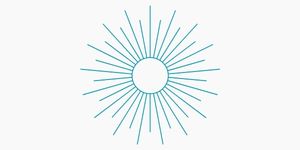 You would happily put in the necessary hours of practice if only someone would tell you what and how to practice!
The Curriculum
In Month 1 (November 2021) we focused on developing dexterity and control of our drawing tools. By practicing 'Daily Drawing Drills' you will discover what your supplies can do, learn how to prepare them, manipulate them, and improve your technical skills.
In Month 2 (December 2021), we started drawing Bargue copies, which will allow us to practice our new technical skills while also training our eye to see and measure shapes and proportions accurately. We will begin with simpler Bargue copies, and work up to advanced ones such as the one pictured below by Month 5 or 6. (Not sure what Bargue drawing is? Read about it in the FAQ at the bottom of the page!)
In Month 3 (January 2022) new concepts such as drawing complex curves and overlapping lines were introduced. We moved on to a new, more advanced Bargue plate (very exciting!), and even started looking at some structure and anatomy of the features of the face.
In Month 4 (February 2022) we added an unconventional method of measurement to our skillset, and tested what we've learned with some more challenging Bargue plates. This concluded the line drawing chapter of the Bargue course, and prepared us to jump into values and shading next month!
In Month 5 (March 2022) we started shading (or rendering)! Our focus was on learning fundamental shading techniques, and getting to know the pencil grades so that we can (eventually) intuitively reach for the best one for any given drawing scenario.
In Month 6 (April 2022) we covered what determines likeness in a drawing, and explored how to see and draw complex shapes accurately. We then combined our new knowledge of shape with our shading skills from last month to tackle our last 'intermediate' Bargue plate!
In Month 7 (May 2022) we delve into the knowledge, modes of seeing and skills required for the value stage of the drawing process. We cover the Key to Realistic Shading (probably not what you think it is!), before learning how to see and simplify values. We then dive into one of the most essential exercises for realistic drawing.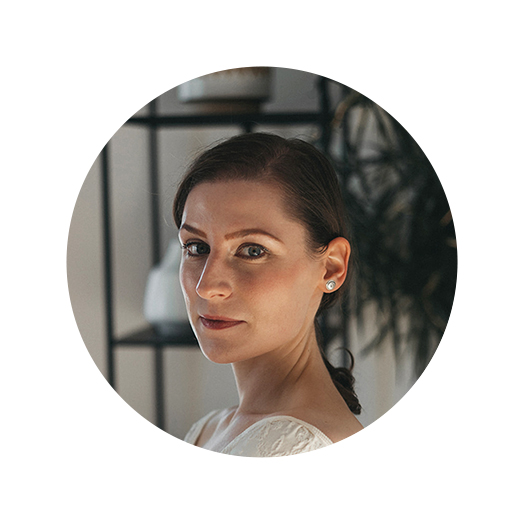 Who You'll Be Learning From
Hi there! My name is Marina Fridman.
I'm a professional visual artist, educator, and author of The Drawing Source.
In my own creative practice I create 'drawing installations': large-scale drawings that transform a space, such as the one below (yes, entirely hand-drawn using charcoal on white paper!)
I'm currently working on a new immersive, hand-drawn installation similar to the one below for an upcoming exhibition, and will be vlogging (video logging) the process inside the Drawing Decoded Membership!
Marina Fridman is a visual artist, educator, and author (or Drawing Source'ress!) of The Drawing Source.
As an educator of visual arts, Marina held a Tenure-Track Instructor position at Grande Prairie Regional College in Alberta, Canada before leaving to focus on developing The Drawing Source. She immensely enjoys distilling complex drawing concepts into steps that are easy to understand and put into practice, and considers herself successful when her students increase both their skills and their enjoyment of the drawing process.
Marina holds a Master of Fine Arts Degree in Sculpture and Dimensional Studies from Alfred University, and a Bachelor of Fine Arts Degree from the Pennsylvania Academy of Fine Arts.
She is a three-time recipient of the prestigious Elizabeth Greenshields Foundation Grant, an Edmonton Arts Council Grant in 2021, a Canada Council for the Arts Grant in 2020, the Manifest ONE Prize in 2019, and an Honorable Mention in the International Sculpture Center's Outstanding Student Achievement in Contemporary Sculpture Award in 2018.
She has been awarded residencies at MacDowell, the I-Park Foundation, the Vermont Studio Center, the League Residency at Vyt, the Creative Practices Institute, the Manifest Gallery, the Boreal Electroacoustic Music Society (BEAMS) Residency in Estonia, and the invitational ArtBnB Jerusalem Residency.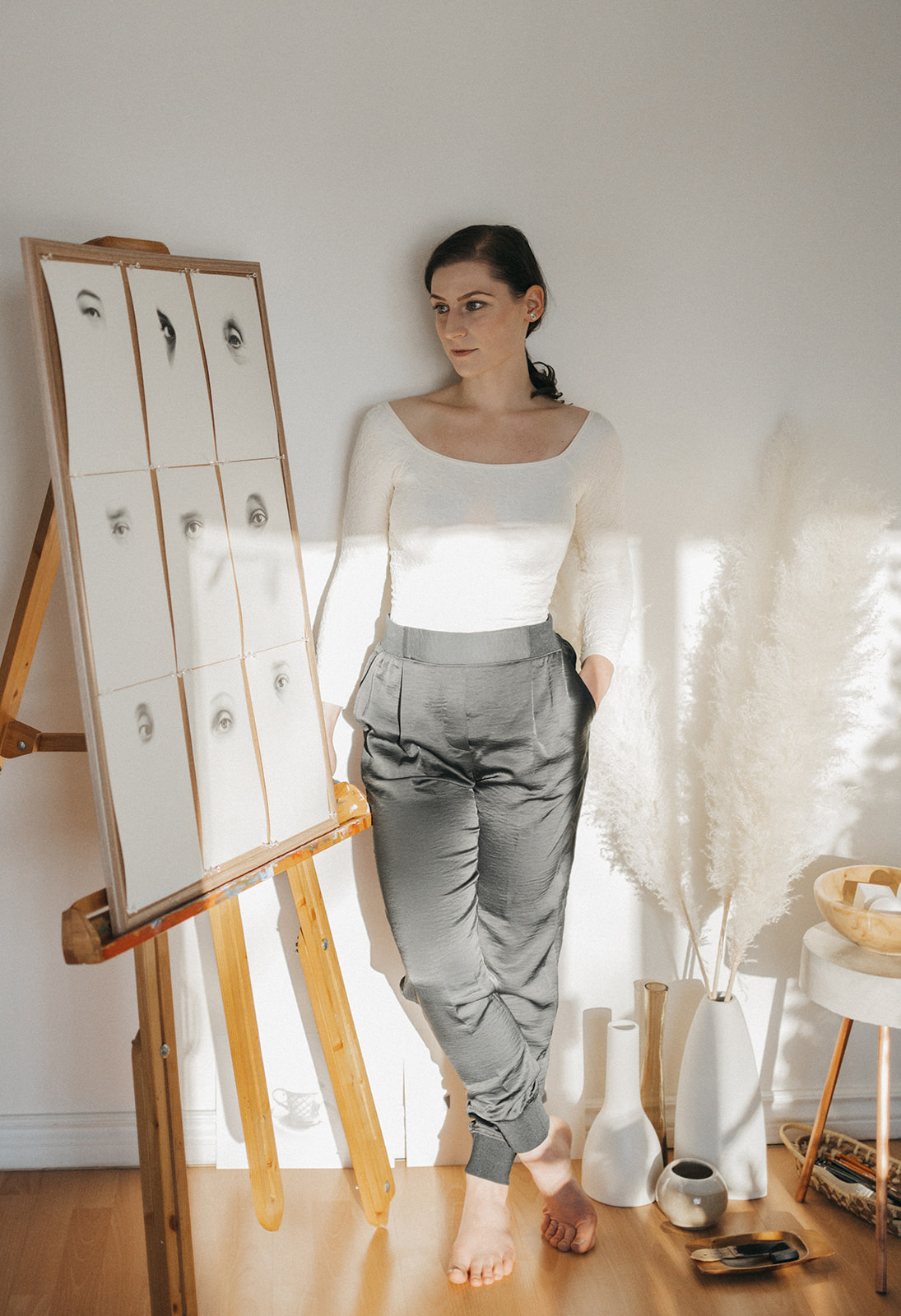 Marina's work has been published by Hi-Fructose Magazine (online), Booooooom, Art in America, ACS Magazine, Drawing Discourse, the Manifest International Drawing Annual, Foundations of Drawing (Random House), North Light Books' Art Journey, and Strokes of Genius, to name a few. Her works have been exhibited and collected in the US, Canada, and Israel.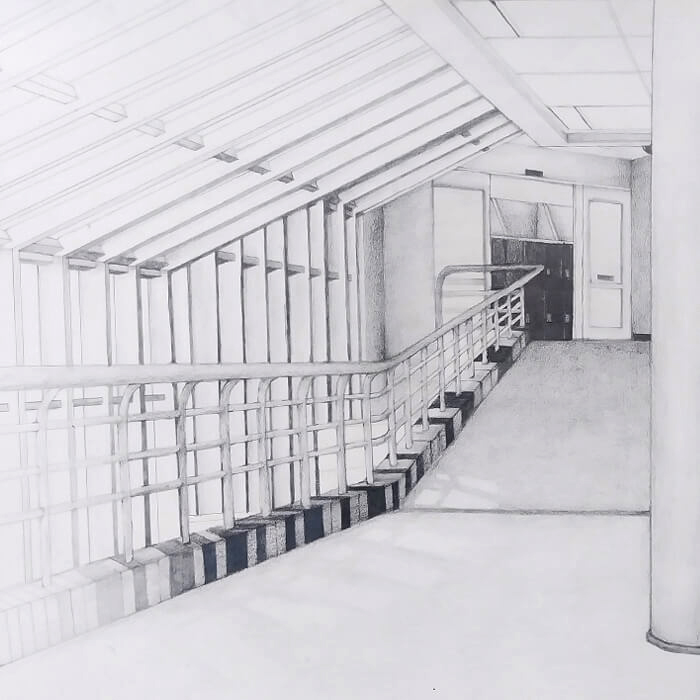 By Faith S.
(Detail of charcoal drawing)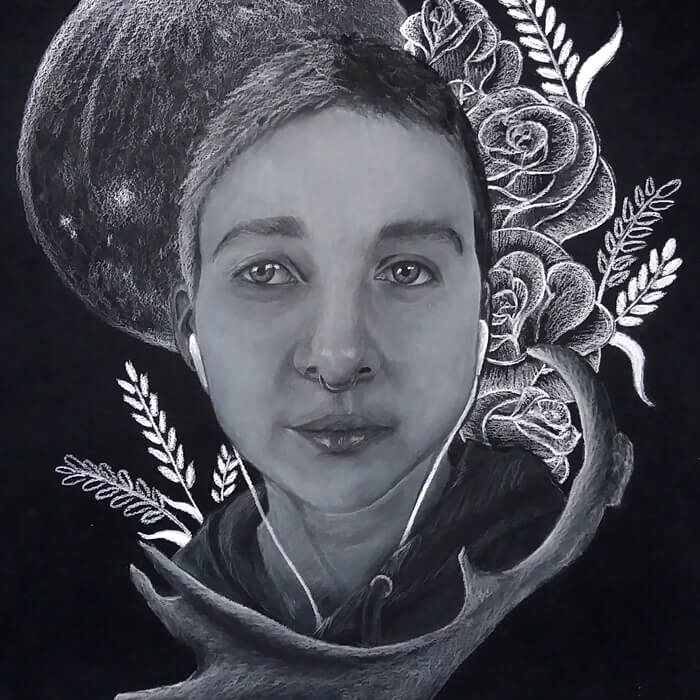 By Matthew S.
(Detail of charcoal drawing)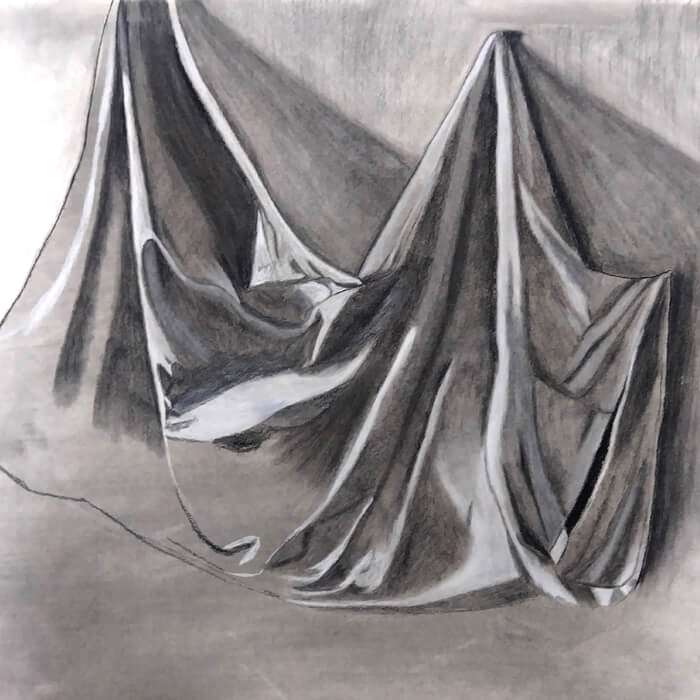 By Brittany C.
(Detail of charcoal drawing)
Frequently Asked Questions
Is this only for beginners?
The first several months are geared towards:
beginners

students with drawing experience who want to fill in some gaps in their drawing knowledge or skills

students who are interested in Bargue drawing (more on this below)
​The lessons will gradually become more advanced, building on the previous ones.
What is the time commitment?
You are welcome to work through the lessons at your own pace.
However, every month I will suggest a certain amount of practice, always providing different options as we all have different 'bandwidths' (time, energy and desire).
The weekly time commitment that I suggest may vary depending on what we are working on that month. For example, in the first month I suggest repeating the suggested exercises at least twice or three times per week (for a minimum of 15 minutes to a half hour), and if one has the time, energy, and desire to add a few extra days or lengthen practice time – fantastic.
In future months, I may suggest that you complete a certain number of drawings, but again – you are free to take your time and work at your own pace.
What is Bargue drawing?
The Charles Bargue drawing method involves drawing from prints of plaster casts. It is a very methodical exercise that allows students to learn the stages of the drawing process, methods of measurement, to train their eye and perceptual skills, and to control their pencil.
It's particularly excellent if you are a nervous beginner (or think that you can't learn to draw!) as it is much less intimidating to draw 'from the flat' (from a copy) than from life when first getting started.
However, because Bargue drawing is a tool for honing one's eye and shading/rendering abilities, it's a great exercise for intermediate students as well.
​
​
Will we only be drawing Bargue copies?
We are going to start with Bargue drawing, and use it as a thorough and rigorous exercise to introduce various drawing concepts and techniques.
We will then transition to drawing from life, which should be considerably easier once we have developed a more sensitive eye, learned various methods of measurement, and are comfortable with our drawing tools and techniques.
​
​
Can I ask questions inside the Membership?
Yes! I welcome your questions, comments and feedback.
You can comment on any lesson, and my designated 'question-answering' days are Mondays, Wednesdays, and Fridays. Depending on how many questions there are, I may not be able to answer each one individually (The Drawing Source is a one-woman operation!) However, if this is the case, I will make a video addressing the general trends in the questions.
Are critiques of personal drawings made outside of the course included?


No. Because in-depth critiques of personal work are labour-intensive and time-consuming, I'm not able to include them as part of this low-cost membership.
What is the cancellation policy?
You can cancel at any time.