Elevate your drawing skills with the Drawing Critique Archive

Introducing the Drawing Critique Archive: a curated collection of 16 critiques that delve into the intricacies of various topics, including portrait drawing, shading, still life, and perspective drawing.
Featuring drawing demonstrations and insightful feedback, each critique offers expert guidance on the most challenging aspect of realistic drawing: problem-solving each unique drawing scenario!
Whether you're a beginner seeking a solid foundation or an experienced draftsperson aiming to refine your technique, the Drawing Critique Archive provides a wealth of knowledge and inspiration.

Example of a Video Critique in the Archive

Topics covered in the 16 drawing critiques


Portrait Drawing topics:


the crucial first marks that set the foundation for a successful portrait


cartoon-like to realistic: effective measuring techniques for achieving believable proportions


infusing a Rembrandt self-portrait mastercopy with life


constructing anatomically-correct facial features (lectures and drawing demonstrations)


capturing the subtle nuances of the facial features with precision and realism


seeing and drawing the subtle planes of the nose


adding depth and realism to an eye drawing: digital eye drawing demonstration


the structure & anatomy of the ear


the structure & anatomy of the lips


the alignment of the head and suggested head drawing exercises


should we define the edges around a portrait clearly to give it a cleaner look?


rendering subtle values and edges with finesse to bring depth to your portraits


how to accurately perceive values and value relationships


how much to darken values for desired effects


manipulating light and shadow, and skillfully designing edges to convey depth and dimension


how to digitally arrange reference photos and drawing photos side by side, allowing for a detailed comparison and analysis


Figure Drawing topics:


adding depth and dimension to the drawing of a toddler


Shading topics:


smoothing out uneven light-values and mid-tones, to create harmony and realism


shading soft edges to turn flat shapes into three-dimensional forms


heightening the dramatic effect of light to add a captivating touch to your drawing


creating focal points to draw the viewer into your composition, and guide the viewer's gaze


Still Life Drawing topics:


capturing convincing textures to bring a tactile quality to your artwork


heightening the spiritual quality of light in a still life


creating pauses in the viewer's experience to allow them to appreciate the intricate details of the drawing and contemplate the deeper meaning within your artwork


Perspective Drawing topics:


locating the vanishing point: the first step in creating convincing depth and dimension with perspective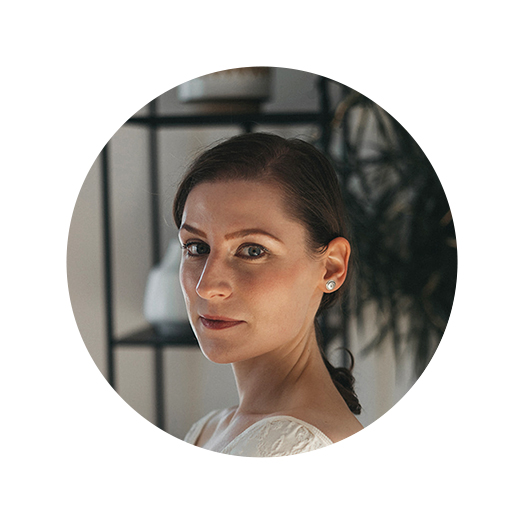 Who You'll Be Learning From


Hi there! My name is Marina Fridman.
I'm a professional visual artist, educator, and author of The Drawing Source.
In my own creative practice I create drawing installations: large-scale drawings that transform a space, such as the one below (yes, entirely hand-drawn!)
Marina Fridman is a visual artist, educator, and author (or Drawing Source'ress!) of The Drawing Source.
As an educator of visual arts, Marina held a Tenure-Track Instructor position at Northwestern Polytechnic in Alberta, Canada before leaving to focus on developing The Drawing Source. She immensely enjoys distilling complex drawing concepts into steps that are easy to understand and put into practice, and considers herself successful when her students increase both their skills and their enjoyment of the drawing process.
Marina holds a Master of Fine Arts Degree in Sculpture and Dimensional Studies from Alfred University, and a Bachelor of Fine Arts Degree from the Pennsylvania Academy of Fine Arts.
She is a three-time recipient of the prestigious Elizabeth Greenshields Foundation Grant, an Edmonton Arts Council Grant in 2021, a Canada Council for the Arts Grant in 2020, the Manifest ONE Prize in 2019, and an Honorable Mention in the International Sculpture Center's Outstanding Student Achievement in Contemporary Sculpture Award in 2018.
She has been awarded residencies at MacDowell, the I-Park Foundation, the Vermont Studio Center, the League Residency at Vyt, the Creative Practices Institute, the Manifest Gallery, the Boreal Electroacoustic Music Society (BEAMS) Residency in Estonia, and the invitational ArtBnB Jerusalem Residency.
Marina's work has been published by Hi-Fructose Magazine (online), Booooooom, Art in America, ACS Magazine, Drawing Discourse, the Manifest International Drawing Annual, Foundations of Drawing (Random House), North Light Books' Art Journey, and Strokes of Genius, to name a few. Her works have been exhibited and collected in the US, Canada, and Israel.
Frequently Asked Questions
Does this include a personalized critique for me?
No, it does not include a personalized critique.
How long do I have access?
You have lifetime access to these 16 critiques.
How do I book a personalized critique?
Info on this is coming soon!